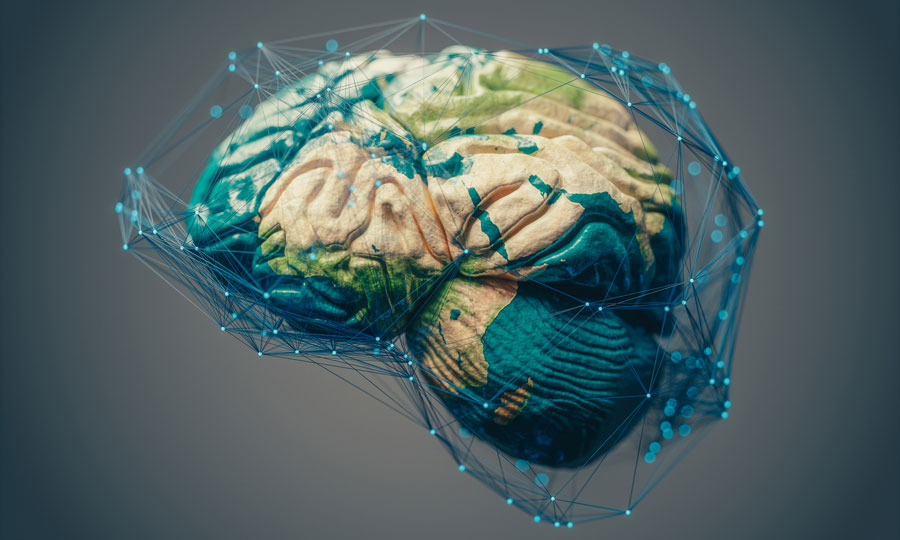 Did you know that
brain mapping therapy
can give medical professionals new insight into your mental health? Read on to find out more. In recent years, scientists have developed a new tool for understanding the brain: brain mapping therapy. This technique allows researchers to see which areas of the brain are active during different activities and has already yielded important insights into mental health. For a long time, mental health therapy has been handled as convoluted, stigmatized and unproductive. The scientific community has made considerable strides in brain mapping mental illness, however, and the stigma attached to receiving appropriate care has dropped off significantly in the last 10 years. Fortunately, brain mapping mental illness is a highly successful, drug-free method of treating psychological disorders. In this post, we explore what a brain map is, how it can be used to understand mental health and what benefits this treatment method offers.
What Is Brain Mapping and qEEG Technology?
Also known as quantitative EEG, brain mapping uses sensors to measure and record the electrical activity of your brain. The data is then used to create a detailed map of your brain activity. This noninvasive technique is valuable for researchers. It allows them to see which brain areas are active during different activities so they can understand mental health conditions better and develop more effective treatments. Regarding mental health, brain wave patterns can be a valuable indicator of underlying problems. For example, people with depression often have higher activity levels in the left prefrontal cortex. In contrast, people with anxiety tend to have higher activity levels in the right prefrontal cortex.
The Science of Brain Waves
There are five types of brain waves, each with its own characteristics. These are listed in order of their speed, from slowest to fastest:
Delta waves are associated with deep sleep.
Theta waves are associated with daydreaming, light sleep and deep meditation.
Alpha waves are associated with relaxed wakefulness.
Beta waves are associated with normal wakefulness.
SMR (sensory motor rhythm) waves are associated with focused attention.
On a typical day, your brain will cycle through all these different brain waves. People with mental health conditions, however, often have abnormal patterns of brain activity. A
study shows
people with depression may have higher levels of delta and theta activity, whereas people with anxiety may have higher levels of beta activity.
Can You Be Diagnosed Via a Brain Scan?
A brain scan can't diagnose you, but it can monitor brain wave activity to see whether any particular areas are over- or under-active. It can't say definitively whether someone has a mental health disorder; the scan is simply a tool to help your medical professional choose a course of action. Brain scans can help indicate what might be happening and whether further investigation is warranted. Using repetitive scans during, before and after treatment can also help show if there are any changes in the activity. The deterioration or improvement of symptoms can be monitored this way. Remember that a brain scan is not a mental health diagnosis in and of itself. It's simply one tool that can be used to help understand what might be going on with someone's mental health.
How Getting Brain Mapping Therapy Can Help Your Mental Health
Neurofeedback is a biofeedback technique that uses brain mapping to help people self-regulate their brain activity. This treatment is drug-free and noninvasive and requires no special equipment. During neurofeedback therapy, you'll be asked to complete a task while your brain activity is being monitored. For example, you might be asked to watch a movie or play a video game. As you do this, the neurofeedback therapist will look at your brain activity and give you feedback on how to change it. For example, if your goal is to reduce anxiety, the therapist might give you feedback when your brain activity shifts into the anxious range. This feedback can help you learn to self-regulate your brain activity and reduce your anxiety symptoms.
Research shows
that neurofeedback is an effective treatment for mental health conditions like depression, anxiety,
ADHD
and PTSD. Neurofeedback has also been shown to be helpful for people who have difficulty regulating their emotions. On their individual brain maps, patients with ADHD who share symptoms such as trouble maintaining focus or finishing tasks or reduced impulse control will have various imbalances or anomalies that are specific to their brain's dysregulation. The brain map functions as the brain's fingerprint. In order to treat the specific dysregulation associated with each patient's symptoms, distinct and tailored neurofeedback procedures will be used. This means that, in order to be successful, neurofeedback must be patient-specific. That's where quantitative EEG brain mapping comes in. A qEEG brain map is used to determine which areas of the brain are over- or under-active. This information is then used to create a personalized treatment plan.
Conclusion: Improving Quality of Life With Brain Mapping
A healthy mental state is vital for good quality of life. Unfortunately, mental health disorders are common, with one in five adults in the United States experiencing a mental illness in any given year. Mental health disorders can have a devastating impact on your life, causing problems with work, relationships and your physical health. Fortunately, there are effective treatments available. Brain mapping is one tool that can be used to understand mental health and develop more effective treatments. A brain map can help you:
Identify the areas of your brain that are involved in your symptoms
Understand how your symptoms are related to your brain activity
Develop a personalized treatment plan that targets your specific needs
Monitor your progress and adjust your treatment as needed
Brain mapping is a valuable tool for understanding mental health. If you're struggling with mental health symptoms and eager to find an effective treatment,
contact us at Sun Health Center
. We have several programs to help you heal and improve your quality of life. Talk to a mental health practitioner today at (877) 258-1697 to see how we can help you.