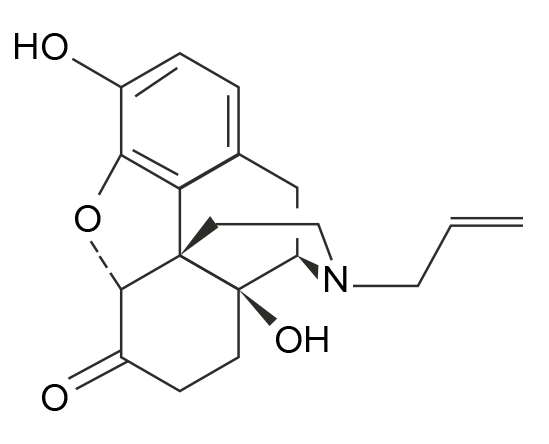 Suboxone Maintenance
Sun Health is a leading Suboxone Maintenance clinic. Our experienced team of Suboxone doctors, credentialed therapists, and other medical and recovery specialists has helped many patients achieve long-term recovery from heroin and other narcotic painkillers, such as oxycodone, hydrocodone, morphine, even fentanyl. The added convenience and privacy of being able to meet with our doctors online has also ensured that patients are able maintain the tools they need to succeed at staying sober.
Suboxone Maintenance is for people with serious, long-term addiction to heroin or painkiller pills—especially those who have a history of failed rehab attempts and relapses. The ideal candidates for this program are individuals who have tried unsuccessfully to quit opiate drugs—and, for whom the dangers of relapse and overdose outweigh the risks of being on Suboxone over a longer period of maintenance.
As an introduction to Suboxone Maintenance at Sun Health—for more detailed answers to individual questions, contact our offices today—this page will provide the following information:
What is Suboxone?
How does Suboxone help in addiction treatment?
How does Suboxone Maintenance work?

"By the time I came to Sun Health, I had already relapsed a couple times. When the doctor suggested Suboxone Maintenance, I decided to give it a try. I'm so glad I did! Suboxone has eliminated my cravings entirely. I can now function normally and am even back to work. Thanks to Suboxone Maintenance and the medical team at Sun Health, for the first time in a long time I feel like my life is back to normal. "
– Vicky
What Is Suboxone and Suboxone Maintenance?
Suboxone is the preferred MAT for treating opiate addiction, because it's associated with the highest rates of recovery. It has been in use for a while now, so is well-studied and widely regarded as a safe and suitable, long-term treatment solution. This MAT can also be used at various stages of the treatment process: Many people benefit from its short-term administration during detox and withdrawal, while many others find they do better with a longer plan of Suboxone treatment (for 12 weeks or more).
The medication has proven especially effective for recovery from drugs like heroin and prescription painkillers (oxycodone, hydrocodone, morphine, codeine, and fentanyl). Since they're highly potent and short-acting, these substances are the most addictive opiates and the hardest to quit.
Suboxone consists of two key ingredients:
Buprenorphine, which blocks the same opioid receptors that heroin and other short-acting opiates bind to, thereby eliminating urges to use
Naloxone, the same agent that, when used on its own, can reverse the effects of opiate drugs, including potentially fatal overdoses
How Does Suboxone Help in Addiction Treatment?
Heroin and prescription painkillers now account for the overwhelming majority of overdose deaths in this country, in an epidemic that has only continued to grow, claiming more lives every year. But Suboxone is saving lives from addiction and overdose. When taken as prescribed, the medication eliminates opiate cravings altogether and prevents overdose.
These therapeutic effects alone help to illustrate how Suboxone helps in addiction treatment—yet there are other reasons why the medication is frequently a first-choice MAT for patients with opiate addiction. As a depressant, it can:
Mitigate certain opiate withdrawal symptoms, by slowing down the central nervous system
Elicit a sense of calm and relaxation
Reduce pain and stress
How Suboxone Maintenance Works
At Sun Health, Suboxone Maintenance is administered as part of a comprehensive treatment plan that includes behavioral therapies, via TeleHealth, and other supports. The treatment can only be prescribed by a qualified doctor and when a patient's individual circumstances warrant it.
To qualify for Suboxone Maintenance, patients must first receive a detailed medical and clinical assessment, including a review of their addiction history and past relapses and rehab attempts. Patients who qualify for Suboxone Maintenance will be able to discuss this treatment option in consultation with an addiction-certified psychiatrist.
At Sun Health, the length of time a patient stays on Suboxone can depend on various factors, such as:
Duration of their addiction
The type of narcotics
Family history of substance abuse
How well they respond to Suboxone
Progress in treatment
Suboxone Maintenance at Sun Health belongs to an integrated plan of treatment, one that comprises more than just a prescription for the medication and regular follow-up sessions with a doctor. It also includes:
Regular follow-up sessions with an addiction-certified psychiatrist (at our doctors' offices and/or via Telemedicine)
Regular TeleHealth therapies
Random drug screenings
Participation in optional Narcotics Anonymous groups
How to Find a Suboxone Clinic Near Me
At Sun Health, we're committed to helping you access quality care for your needs, whether that's with us or with another Suboxone clinic. Sometimes a Suboxone Maintenance program that's close may not be the best option. Or, there may not be any Suboxone Maintenance program near you. In both instances, our TeleMedicine and TeleTherapy services allow us to bridge the gap in quality and lack of access to care.