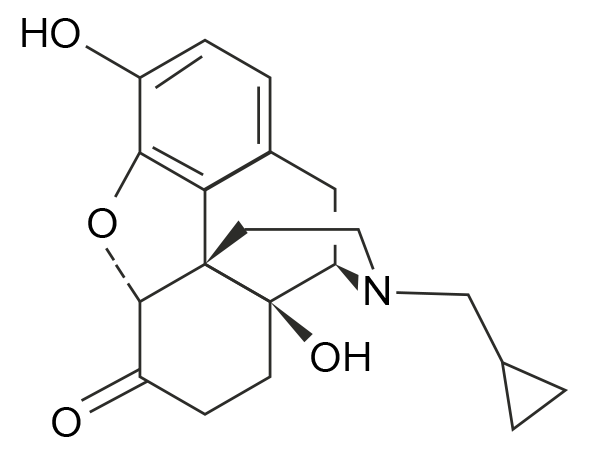 Vivitrol
As a nationally recognized Vivitrol provider, Sun Health treats patients with alcohol and opiate addictions who need help for the cravings that often linger long after detox, increasing relapse risks. Like other MATs that improve recovery outcomes, Vivitrol (also known as naltrexone, its generic name) is a prescription medication that can successfully reduce your desire to drink or use heroin or painkillers.
Vivitrol is found to be most effective when it's administered in combination with counseling and therapy. (In this sense, it's also like other MATs, which require a comprehensive and integrated approach when prescribed.) Sun Health patients who receive Vivitrol injections at our clinic also meet in individual therapy sessions with one of our TeleTherapists specializing in addiction.
If you want to know more about Vivitrol, the following general information provides answers to frequently asked questions. (For help with specific inquiries related to you or a loved one, please call our clinic. We'd be glad to assist you.)

"Before I came to Sun Health, I couldn't imagine even going just one day without the urge to drink. My doctor started me on Vivitrol. It was like, all of a sudden, I was going for whole consecutive days in a row without feeling those awful cravings … the future looked brighter … Therapy is also teaching me so much."
– Ryan
What Is Vivitrol?
Since no one MAT is right for everyone, Vivitrol is another medication-assisted treatment option that Sun Health makes available to patients with addictions to alcohol or opiates like heroin and prescription painkillers. The drug can only be administered by qualified Vivitrol providers. It's available as a once-monthly injection at our clinic in a convenient, extended-release form.
Vivitrol eliminates the euphoric "high"—and, in turn, much of the physical cravings associated with it— that define the physical aspect of substance addiction. The MAT blocks alcohol and opioid receptors in the brain, with the result that these substances can't reach their targeted "pleasure" sites in the brain and can't be absorbed into the bloodstream.
But the disease of addiction, is more complex than physical dependency alone, which is why we use Vivitrol in conjunction with therapy to maximize its therapeutic benefits for recovery. The goal, when prescribing Vivitrol, is for cravings to subside as much as possible, so that patients can give their focus to the therapeutic process.
Often a problem with alcohol or opiates develops as an effort to cope with stress, trauma, or unresolved social, emotional, or environmental issues. Our TeleTherapy services allow patients to process these things, some of which may date back to early childhood, in a safe and supportive, therapeutic relationship. With the help of these telemental health resources and supported by Vivitrol, patients develop healthy life skills and coping mechanisms that can sustain long-term recovery after medication assistance ends.
Vivitrol for Alcohol – How Does It Benefit Recovery?
Having originally been developed to treat opiate addiction, Vivitrol is now a primary MAT for alcoholism after studies confirmed its promise for people with alcohol use disorders. As illustration, here are some of the benefits of Vivitrol/naltrexone for recovery from alcohol, according to studies:
Vivitrol reduced cravings to drink by as much as 90 percent. (As perspective, studies showed the medication reduced opiate cravings by 55 percent.)
Naltrexone also reduced alcohol consumption, particularly heavy drinking.
When used with therapy, Vivitrol lowered relapse rates and improved treatment outcomes.
The best candidate for Vivitrol is someone who: has demonstrated they're serious about quitting alcohol, by completing a medically supervised detox; and who has been recommended for the treatment by a physician qualified to prescribe and oversee this MAT. (To learn whether you or a loved one may be eligible for Vivitrol, call our offices today.)
Why Take Vivitrol vs. Suboxone for Opiates?
Like Suboxone, Vivitrol is a viable MAT option for opiate addiction. Some patients may respond better to one medication over the other. It's always best to consult a trusted MAT provider who can advise you about these options in relation to your individual medical and addiction history and treatment needs.
These medications differ in how they function, how they are administered, and the risks vs. benefits that they present:
Vivitrol is an opioid antagonist, so does not deliver any opiate-like effects; whereas Suboxone binds to the same opioid receptor sites that other more addictive opiate drugs activate—only with much less potent and less addictive, euphoric side effects.
Vivitrol comes in the form of a once-monthly, extended-release injection, whereas Suboxone is a once-daily, sublingual tablet.
Vivitrol can cause serious side effects if you take opiates with it, but it also carries no risk of misuse or overdose, which can't be said of Suboxone (a medication that acts in much the same way that other opiates do, producing similar, albeit much milder effects). With Vivitrol, which lowers your tolerance for opiates, a relapse that occurs after treatment ends could be more dangerous.