Dr. Nicholas J. Dogris, Ph.D., BCN, QEEG-D
Director of Neuro Therapy at Sun Health Center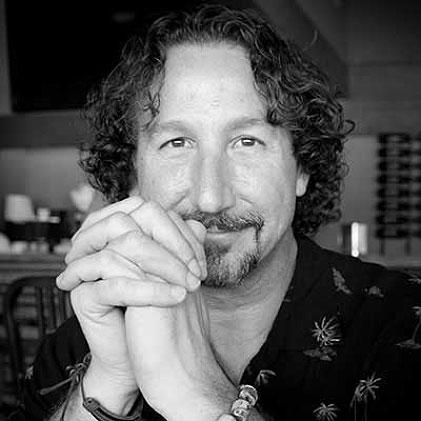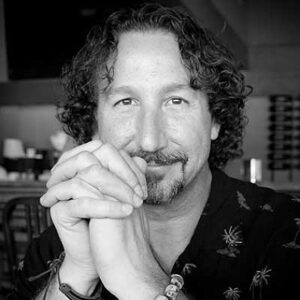 Director of Neuro Therapy Dr. Nicholas Dogris, Ph.D., BCN, QEEG-D, has been working in the field of neurostimulation and neuromodulation for nearly three decades as a clinician, researcher, and innovator and developer. He has had the rare privilege of working with some of the first founders of neurofeedback to develop new innovations in the field.
Career
Dr. Dogris first started in the electroencephalography (EEG) field when he was a student at Humboldt State University in 1987, working on P300 research. He is now a neuroscientist and licensed health psychologist with board certifications in neurofeedback and quantitative electroencephalography (QEEG) analysis.
Neuro Therapy Field
As a clinician and researcher, Dr. Dogris is continually improving and developing new protocols for the NeuroField system to help more patients address their specific symptoms. He has developed 200 such protocols, among them: reduced cravings, decreased anxiety and depression, and renormalization of sleep patterns. pEMF, tDCS, and tACS have been found safe and effective in treating depression, ADHD, addiction treatment, insomnia, and treating traumatic brain injury, among other disorders.
Degrees and Experience
Dr. Dogris holds four advanced degrees, including a Ph.D. from the California School of Professional Psychology. He has worked with many mental health populations, including children, adolescents, and adults, and has held positions as the Program Chief of Mono County Mental Health, Orange County Mental Health, Inyo County Mental Health, and College Hospital.
Want to learn more about Dr. Dogris' extensive background and education? Read on to discover more about his expertise and knowledge in this short interview.
Hello, Dr. Dogris – Can we ask in detail, what are your degrees and where did you earn them?
Bachelor of Arts Degree, Applied Psychology – California State University.
Master of Arts, Research Psychology – Humboldt State University (two Masters in both Clinical and Research Psychology).
PHD, Clinical Psychology – California School of Professional Psychology.
What all have you been trained in, in addition to your formal education?
I have had special training in the following areas:
Cognitive-Behavioral Interventions
Psychodynamic Interventions
Clinical Hypnosis
Eye Movement, Desensitization, and Reprocessing (EMDR)
Voice Therapy
Gestalt Therapy
Rogerian Therapy
Loss & Grief Therapy
Cognitive-Behavioral Treatment of Domestic Violence
Crisis Incident Debriefing
Nambudripad's Allergy Elimination Technique (NAET)
Compassionate Child Rearing Parenting Course
Neurofeedback/EEG Brainwave Training
QEEG
Conducting Scientifically Crafted Child Custody Evaluations
Board Certified Addictionologist
Dr. Dogris, what are the licenses you have obtained, and who were they issued through?
I have a (QEEG-D) Neurofeedback and quantitative electroencephalography (BCN) through the Biofeedback Certification International Alliance (BCIA), I am a licensed Psychologist through the California Board of Psychology.
Additionally, I am a member of the AAPB (Association for Applied Psychophysiology and Biofeedback) and the ISNR (International Society for Neurofeedback and Research).
What is the background of your expertise in your particular field?
I worked in the field of neurostimulation and neuromodulation for about three decades as a clinician, researcher, innovator and developer.
I have held positions as the Program Chief of Mono County Mental Health, Orange County Mental Health, Inyo County Mental Health, and College Hospital.
I have also innovated many neurofeedback interventions and Invented the NeuroField neurostimulation/neuromodulation system in 2007. 
I am the CEO and Co-founder of NeuroField, Inc. and I have over 15 years of experience working for the Inyo and Mono County Superior Court system conducting child custody, sentencing and competency evaluations. Additionally, I worked with Len Ochs (the founder of the LENS) in 2002 and in 2005 began creating new treatment protocols for the LENS that were adopted by the majority of my colleagues who utilize the LENS in practice.
How long have you been practicing within your field, Dr. Dogris?
30 Years.
Why did you get into this specific field?
I did not pursue becoming a prescribing psychologist upon graduating with my doctorate because it is my opinion that Neurofeedback is a much more effective and long term treatment for a large spectrum of mental health problems.