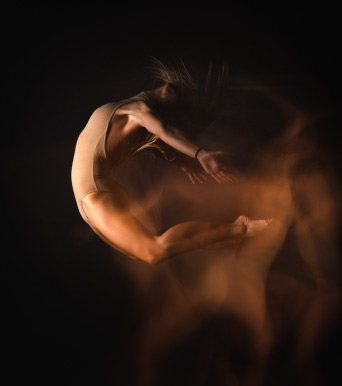 Peak Performance
Our Peak Performance service is a Neuro Therapy option for anyone who wants to strengthen and train their brain for optimal function and performance. Many of the clients in this outpatient program are business executives, athletes, musicians, performers, and other professionals. Typically, they come to us with one or more personal or professional goals that they believe will help them reach their full potential. (Read on to learn about the many Peak Performance goals we're helping clients achieve.)
In this section of our website, you'll learn more about the science behind our Peak Performance service. You'll also learn how we're able to quantifiably know if a client is progressing towards their goals, and you'll get an introduction to how Neuro Therapy for Peak Performance works at our facility.

"Every time I came to race day, my nerves would get in the way, I'd lose my focus, and I'd become distracted by the other runners around me. The end result was always a race that was slower than my practice times. With neurofeedback, I was finally able to overcome this barrier to peak performance. "
– Christy
What Is Peak Performance?
In essence, Peak Performance is a training modality that we customize for the individual client, based on their desired outcome, so they can reach their full mental and physical potential and achieve their goals. It's designed to improve brain function and help the autonomic nervous system, (which governs heart rate, breathing, and other important bodily responses to one's environment), achieve balance.
Depending on a client's goal(s), an individualized plan will consist of a certain number of Neuro Therapy sessions. These sessions will be customized for the client's specific needs, typically combining neuromodulation and neurofeedback to help meet the client's objective(s). A typical session might include:
Breathing and heart rate variability training
Neurofeedback training that reinforces particular brainwaves
Electromagnetic stimulation of specific parts of the brain
These are some of the innovations we're able to use to help clients discover what they're really capable of.
How Peak Performance at Sun Health Works
We start with a detailed consultation and assessment. During this session with a member of our Neuro team, the client has the opportunity to share their goals and any issues or symptoms they're experiencing.
Using brain imaging technologies, we also begin with a baseline EEG, as well as a state-dependent EEG (a picture of the client's brain as they envision the task at hand). This scan reveals what brainwaves and other areas of the mind could use further strengthening. From here, we're able to develop a customized training plan to strengthen particular brainwave patterns and activate/stimulate specific parts of the brain.
How Neuro Therapy Can Help with Peak Performance
Surgeons, elite athletes, executives, performers, and members of the U.S. military are among the many people who have achieved peak mental and physical performance using neuromodulation and neurofeedback. Usually, their goals at the start of Neuro Therapy include one or more of the following:
Sharper focus and concentration
Quicker learning time
More emotional stability and calm, especially when competing or performing
Better, more efficient sleep
Quicker recovery from stress
Greater productivity and efficiency at completing tasks and time management
Better emotional intelligence for improved leadership skills
Increased creativity
Our clients regularly report improvements in these areas by the time they've completed the prescribed number of Neuro Therapy sessions.
How Peak Performance Outcomes Are Measured
What our clients report matters to us. We also want to be able to track and quantify their progress. Administering an EEG at the conclusion of treatment provides us with empirical evidence that our training regimen has worked and their brain is better-off for it.
The Science of Neuro Therapy for Peak Performance
Here are just some examples of how Neuro Therapy is currently in use for Peak Performance:
Elite athletes like U.S. Olympic skiers and snowboarders are now using neuromodulation to stimulate the motor cortex section of their brain as they train—for sharper focus and concentration.
Snipers in the U.S. Army are receiving neuromodulation over the left dorsolateral prefrontal cortex of their brain to help them train and master sniping more quickly.
For Olympic athletes struggling to make a comeback after a sports injury, just several sessions of neurofeedback in the prefrontal cortical area increased performance confidence.