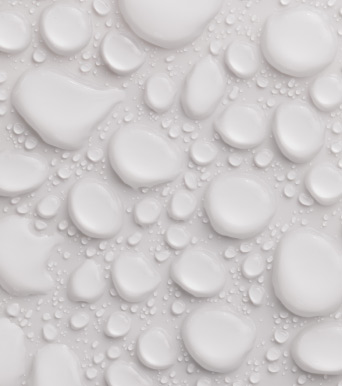 IV Vitamin Therapy Infusions in Deerfield Beach, Florida
When your mind seems out of whack or your mental health is suffering, it's only natural to want to get back to feeling better as soon as possible. IV Vitamin Infusions (also known as IV Vitamin Therapy) are one of a number of holistic medical services that we offer to repair and restore brain health and expedite recovery—because we know that when you're feeling better, the sooner you can return to life, work, family and other demands.
Many people want to know, "How do I find IV therapy near me?" This page helps to answer that question and provides an introduction and overview of the service.

"I was a problem drinker for many years and hadn't realized the extent of the damage it was causing until I came to the place where it felt like my body was shutting down. It was scary. When I reached out to Sun Health, it was because my body was saying "I can't go on like this anymore." Within minutes of my first IV Nutrition Infusion, I began to feel better—and that made me want to feel better more of the time. "
– Mel
What Do IV Vitamin Infusions Do For Patients?
Since its recent advent, IV Vitamin Therapy has become increasingly popular and a frequently touted practice at many clinics. Options for so-called IV infusions proliferate in greater Boca Raton alone—and they can mean different things and claim to offer various benefits. At Sun Health, IV Vitamin Therapy offers immediate relief and help for patients who may be in early withdrawal from drugs and alcohol or suffering from other mental health conditions and symptoms.
IV Therapy is no magic bullet for every symptom you may be experiencing, but it has helped many patients feel noticeably better—and more quickly than they otherwise would. For example, many patients first come to us suffering from severe dehydration, which is often a consequence of drugs and alcohol. Dehydration can hamper the brain and body's natural capacity for healing, however—especially during withdrawal, when complete detox demands thoroughly flushing out toxins. By rehydrating the body and improving electrolyte balance, IV Vitamin treatments bolster and accelerate this critical healing process in recovery.
Substance abuse, when it's cumulative over the years, can cause nutritional deficiencies that weaken the immune system, impair organ functioning, and, as the U.S. National Institutes on Health found, compromise both physical and psychological health. The good news is that IV Vitamin Infusions, as a holistic intervention, restore better physical and psychological health and function, by unleashing the natural healing abilities of both brain and body. The result? Patients get a big boost and leg-up in their recovery.
How Do IV Vitamin Infusions Work?
IV Vitamin Infusions entail a short, simple, and virtually painless process. It typically takes 30 minutes to one hour. During this time, we monitor vital signs for potential adverse reactions while the patient receives an IV drip. The drip is attached to a line in the patient's vein and painlessly delivers the contents of a bag of vitamins, minerals, and saline solution into the bloodstream.
From there, those rich nutrients move throughout the body, replenishing, activating, and becoming a much-needed arsenal for recovery. After intravenous vitamin therapy, patients will often notice the positive side effects, such as higher energy levels or a diminishment in symptoms of withdrawal, almost immediately.
What's in an IV Vitamin Drip?
If you're considering IV Vitamin Therapy and wondering what vitamins it would entail, our team can give you medical advice and help you answer this question after an in-depth consultation. Typically, an IV vitamin drip will contain a mixture of essential vitamins and minerals. Among them: B vitamins, vitamin C, calcium, and magnesium. Sometimes a drip will also include amino acids and antioxidants.
Keep in mind that every patient's medical history, medical conditions, and treatment needs will be different, so there's a good chance that what is in one patient's IV drip bag will differ from what's in yours. Our medical team works to find the vitamin treatment that will best address your specific needs.
Rehydration is typically the first priority with alcoholic patients. They often receive a "banana bag." It consists of a common rehydrating solution used in the ICU and with alcoholic patients: saline, thiamine, magnesium, folic acid, low-dose multivitamin, and magnesium sulfate.
How Do I Find IV Vitamin Infusions Near Me?
If you're asking this question, we may be able to help. IV Vitamin Infusion is most effective when it's integrated with a comprehensive plan of treatment. Lasting recovery doesn't happen in one IV drip or even two, three, or four—it's the outcome of a well-rounded approach that emphasizes nutritional and mental health alongside medication. In this sense, an IV Vitamin Infusion is never the solution to addiction, detox and withdrawal, but it may be just what's needed to give your recovery the best start possible.