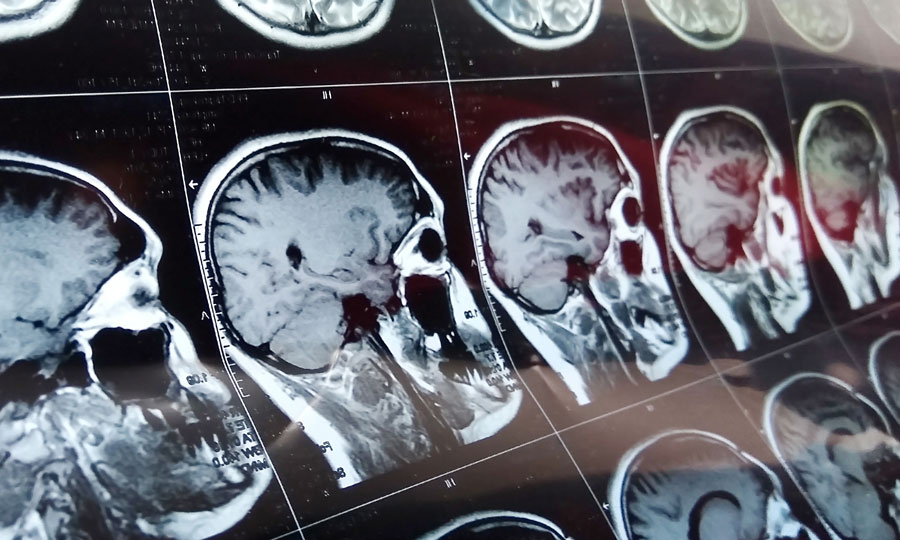 Sustaining a traumatic brain injury can have long-term physical and psychological effects. Learn how TBI rehabilitation can positively impact recovery. Recovering from a traumatic brain injury (TBI) is a long process that can take several weeks or even months. Listed as a major cause of death and disability in the United States per the
CDC
, a TBI can happen to anyone who experiences a violent blow or jolt to the head, causing a wide range of physical and psychological effects. While brain injuries can be severe and have long-term consequences, future outcomes can be more favorable if an individual receives proper TBI rehabilitation to help with recovery. Learn more about the side effects and struggles associated with a TBI and how traumatic brain rehabilitation can lead to a more successful recovery.
What Is a TBI?
A TBI can be caused by a significant blow to the head or an object penetrating brain tissue, such as a shattered piece of skull. While a mild TBI may cause only temporary side effects, a more serious injury can lead to long-lasting damage caused by torn tissues, bleeding, bruising and other physical damage. In the most severe cases, a TBI can result in long-term complications or death. Symptoms of a TBI vary significantly, depending on the injury's severity. For instance, a mild injury can cause physical symptoms, such as headache, dizziness, fatigue, nausea and speech problems. Sensory issues include blurred vision and ringing in the ears. For a moderate or severe TBI, the symptoms are more intense and include:
Repeated nausea or vomiting
Loss of consciousness
Seizures or convulsions
Dilated pupils
Loss of coordination
Numbness in fingers or toes
Profound confusion
Slurred speech
Coma
Research shows
that more than 40% of patients hospitalized for a moderate or severe TBI experienced some form of long-term disability.
Understanding the Struggles of Treating a TBI
The first two years after a TBI are the most crucial for recovery. After this, patients face a lot of uncertainty depending on their condition and experienced side effects. The ongoing changes in cognition and behavior create some of the biggest struggles for successfully treating a TBI. According to the
National Library of Medicine
, head injuries are most likely to occur in individuals aged 15 to 24, interfering with important developmental stages, such as becoming independent of parents, forming social networks and completing studies or other vocational work. Other factors individuals struggle with include difficulty building social skills and keeping up with conversations, which can cause great distress and social anxiety. It's possible other injuries were sustained during the incident that caused the TBI, meaning an individual may have to undergo treatment for several issues. Long stays in an emergency room or intensive care unit may be necessary to monitor a person's condition and ensure there isn't further damage to the head or neck area. Checking for inflammation, reduced oxygen supply to the brain or bleeding is also important to monitor an individual's condition and prevent secondary damage. There's also a high rate of long-term psychiatric disorders, such as anxiety, depression and substance abuse, prevalent in individuals suffering from a TBI. These can cause further depressive episodes, changes in personality and delusions, which means mental health treatment is often necessary alongside TBI rehabilitation.
How Neurorehab Can Address Problems Created By a TBI
Neurorehabilitation
is a doctor-supervised program designed for people struggling with injuries, diseases or other nervous system disorders. It's normally used to reduce symptoms, improve function and increase a patient's overall well-being. Neurorehab TBI treatment addresses many issues, from helping with impaired consciousness to providing individuals with the resources needed to successfully integrate back into their social and professional environments. Since TBIs often co-occur with other physical impairments, such as fractures, burns or amputations, neurorehabilitation can address a variety of physical, behavioral, cognitive and psychosocial issues. A few medical aspects that TBI neurorehabilitation specifically focuses on are:
Disorders of consciousness: Prolonged periods of unconsciousness or a coma can result from a severe TBI. Treatment includes medication or multisensory stimulation programs, including auditory sensory training, to prevent further complications.
Paroxysmal sympathetic hyperactivity: This recurrent, episodic syndrome can occur during hospitalization after the TBI, causing hypertension, hyperthermia, tachycardia or diaphoresis and require further treatment.
Post-traumatic agitation: In 35% to 96% of TBI cases, patients experience PA, a subtype of delirium that causes aggressive behavior and mood swings. Symptoms can be reduced by limiting loud noises and visitors or with medication, such as mood stabilizers or antidepressants.
Post-traumatic hydrocephalus: This is the most common complication during TBI rehabilitation. Risk factors include meningitis and bleeding in the skull or around the brain, which can lead to clinical deterioration or poor recovery if untreated. Shunt placement, or placing a small tube in the brain, is one noted treatment.
Post-traumatic neuroendocrine disorders: Caused by pituitary lesions, the overproduction of hormones after TBI is considered a physiological adaptation to severe stress. This disorder is often missed in TBI patients. Neurorehabilitation can help screen for it through laboratory testing or stimulation tests.
Improvements With TBI Rehabilitation
A neurorehab program can typically be done in an outpatient or inpatient setting. Admission for inpatient rehabilitation usually has set criteria, which can include a TBI diagnosis, medical stability, ability to improve during the rehabilitation process and the ability to be an active participant during therapy. Rehabilitation is designed to meet the individual needs of each patient and offers a
variety of services
, including:
Assistance with daily activities (eating, bathing, dressing, etc.)
Anxiety, depression and stress management
Exercises to improve movement and range of motion
Speech therapy
Behavioral and social skills retraining
Connecting with community support groups
These factors combined can help individuals improve their overall quality of life physically, emotionally and socially while returning to their highest level of functioning. Depending on the facility and severity of the TBI, follow-up care may be provided once rehab is completed.
Seek Neurorehab for Healthier Living Today
If you or a loved one is struggling with neural functioning, Sun Health Center can help your mind function at optimal levels, so you can live the life you've always imagined without constraints.
Contact us
today at (877) 258-1697 to speak with a trained professional and find the right path to a successful recovery.