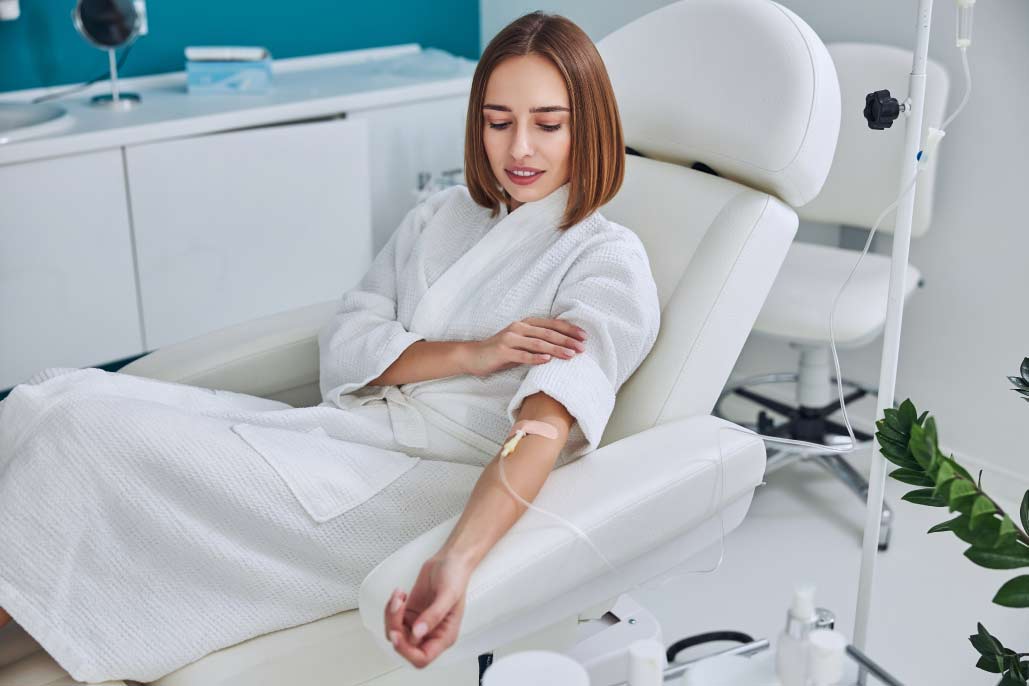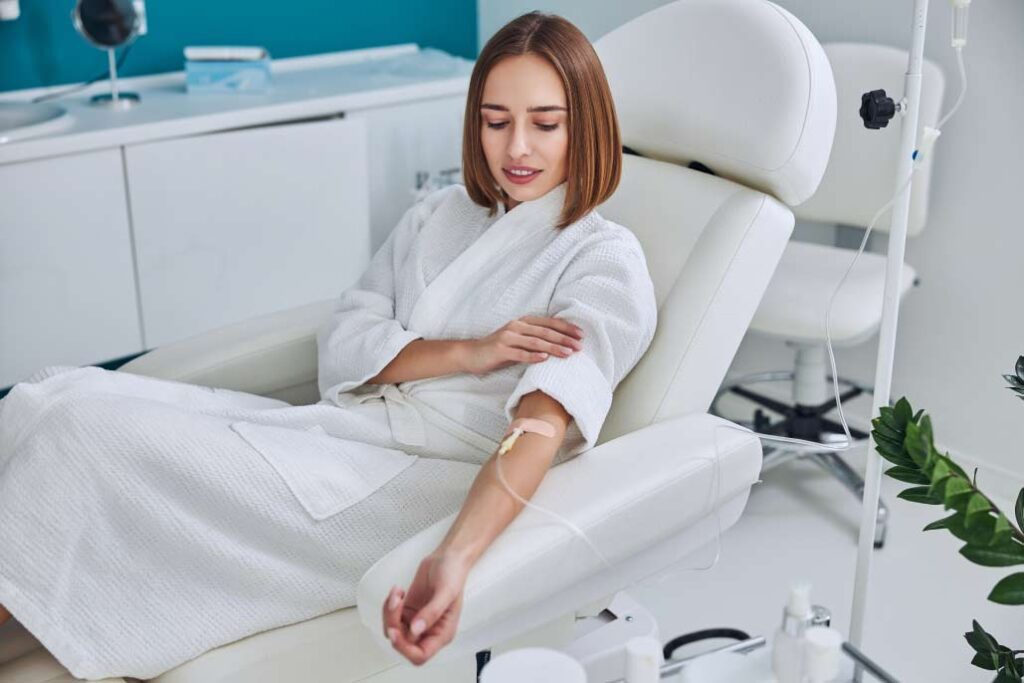 If you have been searching for IV infusion near me because you've been hearing about IV therapies, here are some things to note.
IV infusion is not the same as IV injection. The important distinction between these two terms is that an injection is usually a low volume, and an infusion is something of greater volume, say a liter, administered over time. For example, when you receive an inoculation, this is an injection of a small amount of fluid (such as a vaccine) that is usually delivered inter-muscularly (IM) and takes just a moment. When something is infused into your body, its in a greater volume, goes into a vein, and is done over a longer period.
Defining Terminology
IV stands for intravenous, which means something that is delivered directly into a vein. As mentioned above, inoculations are not delivered via IV, but rather IM. Many medications can be delivered through an IV, however, and infusions are usually referred to as "drips."
Electrolytes, vitamins, medication and even painkillers can be administered via an infusion, or drip. When searching for IV infusion near me, you will want to do your research on any facility offering it to ensure the services they are providing are safe, and administered by medical professionals.
Why Avoid Oral Intake?
It may seem odd to choose to administer something like water or vitamins via IV infusion when you can simply take it orally and skip the needle. The reason why IV administration is preferable is because it gets what you need into your bloodstream immediately, providing faster results, and at the concentrations required. Whenever you take medication or vitamins orally, a certain amount of it is not absorbed or is lost in the digestive processes. It also takes a lot longer for you to digest these things before your body can utilize them – IV infusion can provide faster, better results.
Examples of When IV Infusions are Necessary
In almost any medical emergency, intravenous drug delivery is used to provide the most immediate response to medications. This is also true of people suffering from dehydration. Did you know that taking water orally is almost impossible if you are dehydrated? When clinically dehydrated, your body will induce a vomiting reaction when you ingest water (or anything). An IV infusion of fluids is the only to get hydrated at that point.
When on the search for IV infusion near me, however, you will be looking for specific services and infusions that aim to improve mood, wellbeing or pain relief. You may find several clinics when you search for IV infusion near me. Be sure to discuss the benefits of IV infusion therapy with your doctor, and whether it is right for you and your situation.
Sun Health Center provides safe and effective IV therapy. Learn more here.
---
This article has been medically reviewed by our staff at Sun Health Medical Center in Deerfield Beach, Florida.