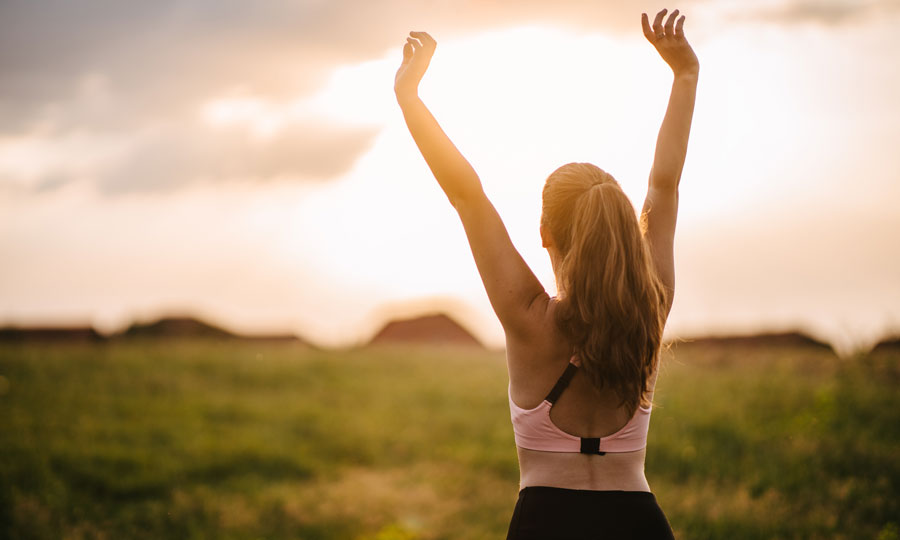 Is there a correct vitamin D dosage for depression? Learn if supplements can help with mental health issues as some companies claim. You've probably seen supplement companies advertise that their products can improve your life. They suggest that vitamins help with everything from fatigue to digestive issues to mental health. You might wonder how much of that is true. In particular, for those living with depression, a suggested vitamin D dosage might be intriguing. The question is, does it actually work? Can vitamin D cure depression? While vitamins may help with some things, it's important to learn more about them and how they work.
What Role Do Vitamins Play in Mental Health?
It's common knowledge that vitamins affect physical health. Recent research shows a connection between vitamins and mental health as well. Just as a vitamin deficiency can make you feel physically worse, it can do the same to your mental health.
Studies have shown a link
between some mental health conditions and low vitamin or mineral levels. For example, anxiety is often seen with low vitamin B1 and depression with low vitamin D. The research is still young, but taking care of vitamin deficiencies seems to improve related mental illnesses. This field of study was recently labeled "nutritional psychiatry." Science is still exploring how vitamin D and depression are connected, but this vitamin does play a large role in brain function.
One study
analyzed the results of several other studies and found that people with depression tend to have lower vitamin D levels, and people with lower vitamin D levels are at higher risk of depression.
Can Supplemental Vitamins Actually Help Mental Health?
Supplemental vitamins and minerals can sometimes help mental health. There's no evidence that increased vitamin levels change anything, but raising low levels can.
One study
says that vitamin D and omega-3 fatty acids affect serotonin production. Serotonin is a hormone in the brain that affects executive functioning and social behavior. Depression is associated with low serotonin production, and many antidepressants work to boost it. This study suggests that vitamin D supplements may boost serotonin levels, and they recommend it for children as a preventive against mental health disorders. Not all mental health issues come with low vitamin levels, though. Not everyone with depression has low vitamin D, and the same goes for other illnesses. Mental illness can also be caused by genetics, traumatic experiences, cultural issues and a number of other factors. In these cases, there's no proof supplements will help. Correcting deficiencies might improve mental health, but if your levels are already fine, increasing them likely won't do anything. It's also important to remember that health professionals recommend getting your vitamins and minerals from food when possible. They have more nutrients, and they're easier to absorb from their natural sources. It's better to try eating a healthy and varied diet than to rely on supplements. Vitamin D can be tricky in this regard, though. Our bodies naturally produce vitamin D when we're exposed to UVB from the sun, but sunscreen or high melanin levels can prevent this. Dairy products have vitamin D, but lactose-intolerant people can't get it this way. It's believed that around 42% of the United States population is
vitamin D deficient
and that it's underdiagnosed.
Should You Take Supplements?
You might benefit from supplements, but the best place to start is with a medical professional. They can check your vitamin levels to see if you're deficient in anything and may prescribe a supplement. Even if your lab work looks normal, talk to your doctor about whether you're meeting your nutritional needs. They'll recommend ways you can improve. Vitamin and mineral supplements can help fill gaps in your nutrition. Many people don't get the recommended doses of vitamins every day. In particular, a poor diet won't provide everything you need. It's best to adjust your diet and eat healthier, but supplements can give a little boost for your day-to-day needs. If you're worried about depression, speak with a mental health specialist before trying vitamins. Vitamin D supplements might help if you have a deficiency, but depression is complex and can't be cured with a vitamin alone. It's usually treated with prescription medication, therapy or a combination of both. It's hard to know if you have a vitamin D deficiency without seeing a doctor, and supplements might not help at all if you don't. If you decide to start taking supplements, do your research before deciding which to buy. In the United States, supplements aren't regulated the same way medications are. This means they may not contain what the label says or may have additional ingredients that aren't listed. Try to find a doctor-recommended brand, either from your own doctor or through research. If a company claims its supplements can do miraculous things, be wary of trusting it.
What's the Right Vitamin D Dosage for Depression?
Finding the right vitamin D dosage can be tricky. Needs can change with age, health and even time of year. The general recommended daily dose for adults up to age 70 is
400-800 IU
(10-20 micrograms). If you're taking a multivitamin, it likely includes that amount of vitamin D. However, this dosage was based on the amount a body needs to help absorb calcium. Since its effects on mental health have only recently been studied, the recommended dosage might change someday based on new information. There may also be a difference between vitamin D2 and vitamin D3 supplements. It's believed that vitamin D3 increases levels more and for longer. If your doctor has found you have a vitamin D deficiency, you might need more than a typical daily dose. If your levels are extremely low, they might prescribe a high-dose supplement for a period of time to get your levels back into a healthy range. Deficiency or not, your doctor can tell you what dosage is appropriate based on your needs.
What Should You Do for Depression?
If you think you're suffering from depression, regardless of the cause, you can get help. A mental health professional can help you deal with your symptoms and decide what path to take. Contact
Sun Health Center.