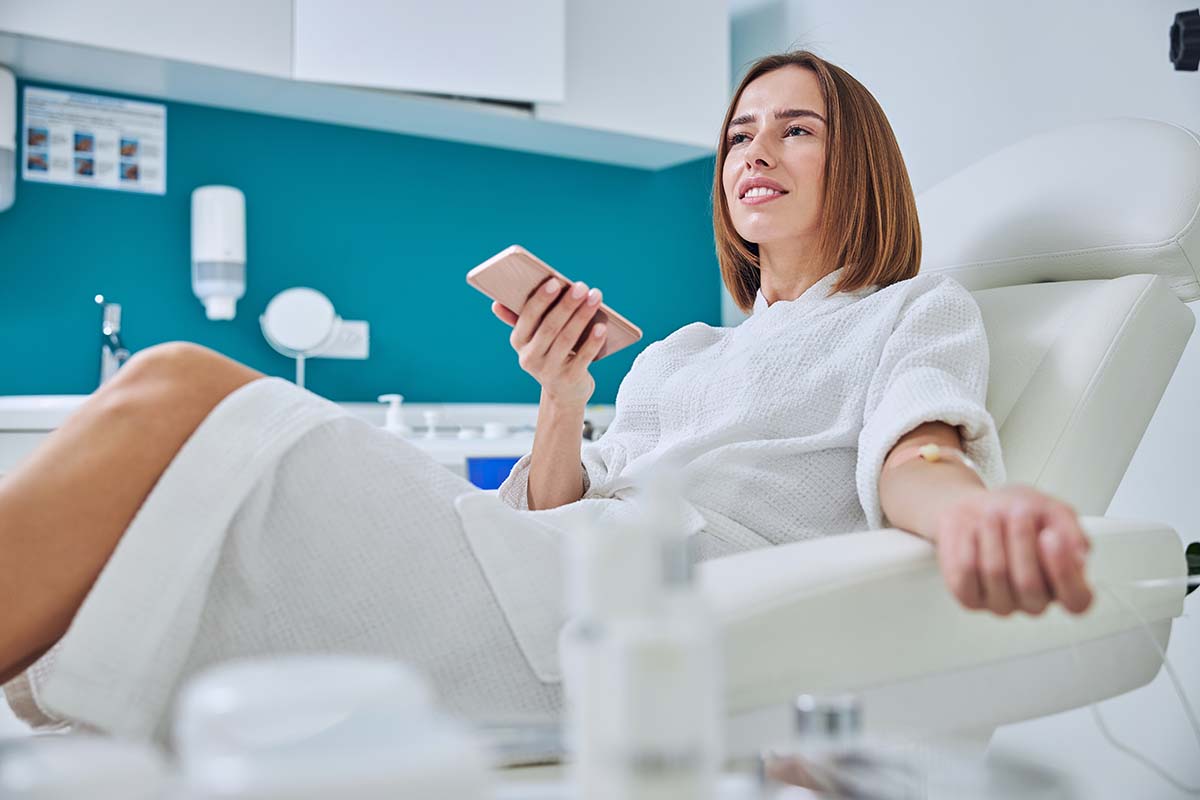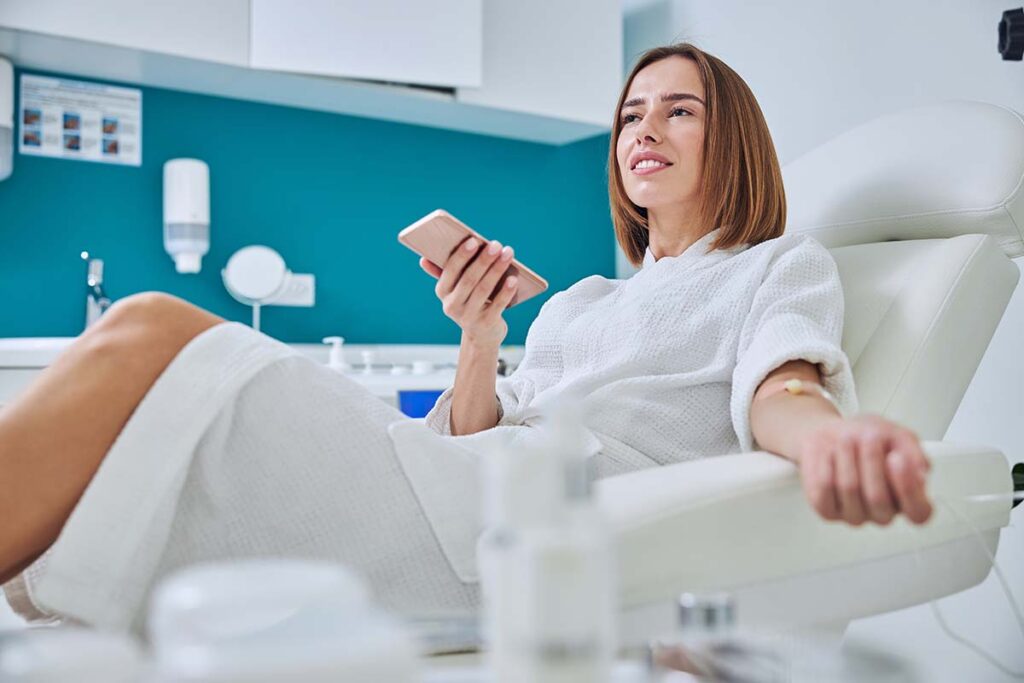 When you have decided to take control of your mental and behavioral health, it's time to look at all your treatment options. Sun Health Center offers a very effective treatment called IV therapy. Let's take a closer look at what you can expect from IV therapy in Deerfield Beach.
What is IV Therapy
IV therapy is the delivery of nutrients or medicine intravenously as opposed to orally. This delivery method allows for the full potency of the dose to quickly enter the body, bypassing the digestive system. It also helps the patient escape the upset stomach that such a high dose of nutrients or medicine could cause.
What are the pros of IV therapy?
We offer IV therapy in Deerfield Beach to help people who are suffering from mental and behavioral health issues, or traumatic brain injury. The pros to IV treatment include a faster healing process; reversing nutritional deficiencies; and relief from pain, depression, anxiety, and thoughts of suicide.
What are the cons of IV therapy?
IV therapy can produce anxiety in those with a fear of needles. High doses of vitamins can cause temporary headaches or dizziness. A rash can appear at the injection site. Since IV therapy is so highly effective, it is tempting to use it as a long-term solution when it is, in fact, designed to be a short-term solution used in conjunction with better lifestyle choices and other treatments. For example, if you need a vitamin infusion due to anorexia or poor food choices, you still need to work on those issues.
Serious side effects of IV therapy
Sometimes, the side effects of IV therapy are serious. While a fear of needles and a slight rash can be overcome, a blood clot, vein inflammation, or air embolism are much more serious. These side effects are medical emergencies – but there is much that can be done to avoid them.
First and foremost, only get IV therapy from a reputable, licensed professional. Ask for qualifications. Check reviews. Check for certifications. Most serious side effects of IV therapy in Deerfield Beach happen when an unqualified practitioner is used.
At Sun Health Center, you will be asked some very personal questions related to medications, supplement use, and lifestyle habits as part of your assessment and intake process. It is vital that you answer each question thoroughly and honestly. Your treatment and dosages are designed around what is best for you; not everyone gets the same dose. We do all our due diligence and testing to ensure the best outcome, but you must be honest about the drugs and/or prescriptions you are taking, if you ingest any type of supplements, and if you have undisclosed health conditions.
Consider IV therapy in Deerfield Beach
At Sun Health Center, we are experienced, licensed professionals with your best interests in mind. We offer IV therapy in Deerfield Beach so you can reclaim your life and look forward to a future with less pain, depression, or mental health challenges. Contact us today to learn how IV therapy can change your life for the better.
---
This article has been medically reviewed by our staff at Sun Health Medical Center in Deerfield Beach, Florida.