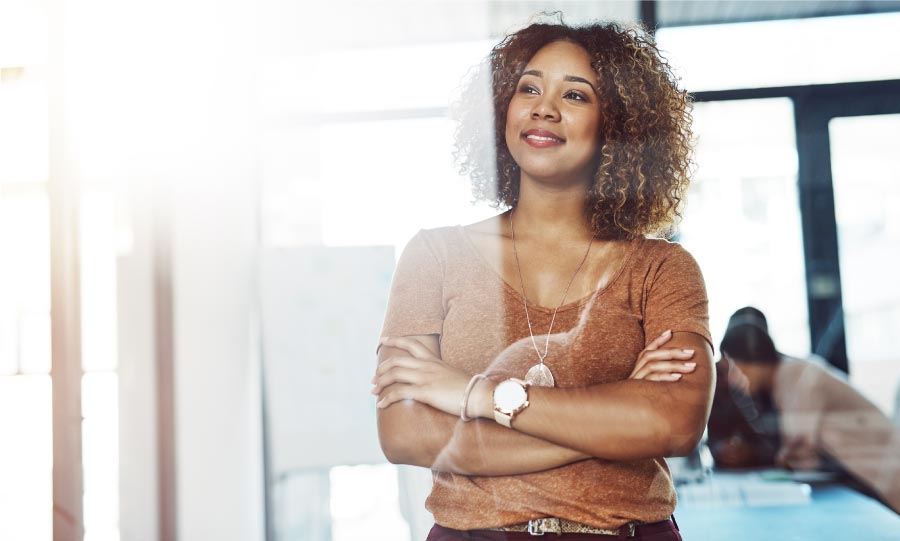 Many people have wondered how to become better leaders in their lives, their jobs and their communities. Is it something that can be learned, or does it come naturally? As it turns out, most charismatic leaders owe their success to a little of both, but it can be learned and practiced. In this piece, we'll explore why being a great leader requires a degree of charisma, what this means and how to develop charisma through your own mental well-being.
Does "Natural Leadership" Exist?
We often hear people being called "natural leaders," and it's true that some people understand how to lead more effectively without training than others. These people are usually extroverted, have high self-confidence and are assertive with their thoughts and opinions. They may be more likely to feel like leaders and as such, leadership does come naturally to them. But leadership can also be developed over time, and the key may be one trait more than any others: charisma.
What Is Charisma?
Charisma is defined as a set of traits that inspire confidence and trust in other people. It may manifest as being an outwardly charming or influential person. It may also appear as a powerful persuasion or abstract "likability" that can't be easily quantified. So, what is a charismatic leader? Most understand it to be a person who has a high level of self-confidence and trusts their own ability to convince a group to embrace a common set of goals. When we think of people who have a lot of charisma — actors, for example, or politicians — they share a "magnetism" that attracts followers and disciples.
Is It Proven That Charisma Is Important in a Leader?
How important is charismatic leadership in a business setting? Unsurprisingly, very important. To be an effective business leader, you need people to trust you. You need to inspire them to perform their best, and you need them to have faith in the goals you set for them. This theory about charismatic leaders has been proven by multiple studies. One published in 2000 in The Journal of Organizational Behavior studied the
effects of different management styles
on factors like trust and group performance. The study concluded that "The results show a strong relationship between follower reverence and charismatic leadership." In other words, more charismatic leaders are better equipped to inspire confidence and rally followers around their mission.
Is Charisma Something You Can Learn?
Based on everything we've said about charisma so far, it may seem that charisma is an innate ability, but thought leaders in the area disagree. Olivia Fox Cabane is the author of The Charisma Myth, a book that argues that charisma can be learned and practiced. In an article in The New York Times,
she breaks down charisma
into three pillars:
Presence: The ability to live in the moment and be present in the conversations you're engaged in
Power: The outward expression of strength, poise and confidence that compels people to trust you
Warmth: Your ability to be perceived as a kind, affectionate person
Interestingly, Cabane says that few charismatic leaders have all three pillars, which means if you master one or two of these, you can still leverage a charismatic leadership style.
Working on Charisma Can Improve Your Leadership Profile
When we think about presence, warmth and power, they all boil down to your ability to present yourself in a certain way, which requires focus, self-control and poise. These are all traits that center around self-confidence. The best leaders inspire, attract and persuade by simply sending out a signal that they're a person who can be trusted to lead in a reliable way. In order to achieve this, you have to believe it, and if you don't, you need to first seek guidance in this area. So, what's the best way to become more charismatic? It may be to stop and focus on improving your mental well-being.
How Improvements to Your Mental Wellness Form a Foundation for Charisma
More often than ever before, high-performing individuals are turning to therapy to help remove mental barriers affecting their performance. This is due to a recognition that peak performance in athletics, business and anywhere else takes a quiet mind, a high level of self-confidence and an overall healthy mental state. In fact, some of the most successful athletes in the world owe their sustained success to a therapy called neurofeedback. One paper looks at
the story of an Olympic athlete
who suffered an injury and lost his confidence. As a result, his performance suffered. Through targeted therapy focusing on helping him remove mental blocks and change his thinking about himself, the athlete's performance returned to peak levels. This is the same theory used in our
Peak Performance
program at Sun Health Center. We use neuro therapies aimed at helping clients reach their full potential. This can result in improved mental sharpness, better sleep and a number of other benefits that support overall health.
The Importance of Operating at Peak Efficiency
One reason many people struggle with adopting the traits of an effective leader is they try to fake it. This may work for a while, but over time, trying to be charismatic and inspire those around you will take a toll. Leadership tends to put a lot of pressure on a person, and it really does take complete mental well-being to be successful in this area. If you're trying to improve your leadership style and become a more charismatic leader, Sun Health Center can help. Countless business leaders and high performers in other areas of life have come through our Peak Performance program to be more effective because we focus on developing an approach that's right for you and helps you meet your goals. To learn more about how Sun Health Center can help you build a foundation for leadership,
contact us
today!