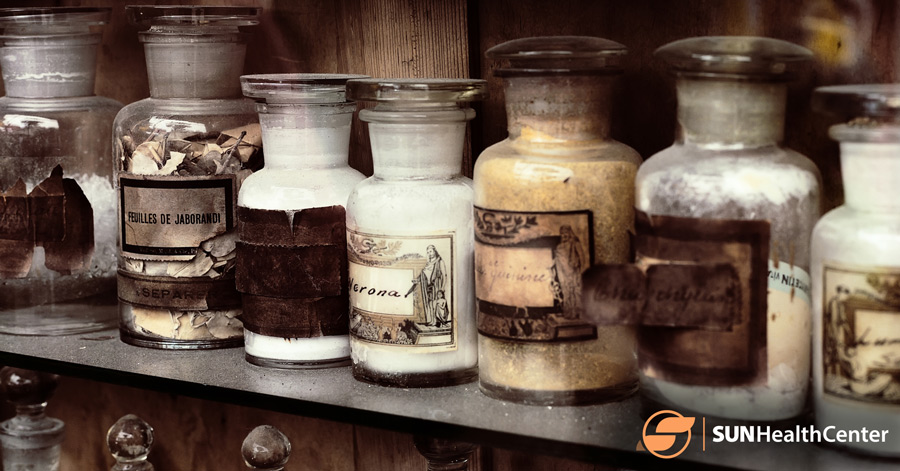 In the late 19th century, lithium was used as a treatment for depression and other mental health conditions. Many believe this treatment was discontinued due to the side effects, but it is still in use today. How does lithium work, and what does it actually do? In this article, we'll explore some of the ways lithium is used today in mental health treatment, lithium side effects and what to do if you believe you need medication for depression or another disorder.
What is Lithium Used to Treat?
Lithium is a medication used to stabilize mood disorders like mania, hypomania and depression. It affects the central nervous system by mitigating manic and depressive episodes, as well as reducing the intensity and occurrence of suicidal thoughts. As a result, the use of lithium for bipolar disorder is common and clinically validated. Prescribing lithium for depression is thought to be effective when combined with more established treatments, but has not officially been adopted into
recommendations from the Food and Drug Administration or FDA
.
Is Lithium an Effective Treatment for Depression?
Lithium is closely associated with the treatment of mania and bipolar disorder, but medical professionals do recommend it for other related uses. In bipolar patients, lithium has been proven to reduce the number and severity of both manic and depressive episodes, so it's also seen as a valid treatment for people experiencing mania or depression without the presence of the other. While lithium can also be an effective tool to help manage depression, it's not usually a first-line solution. Doctors are more likely to prescribe antidepressants to patients as a first step. When these medications are not effective on their own and a patient is still struggling with symptoms, it might be helpful for them to be prescribed a combination of antidepressants and lithium. Lithium's effectiveness is backed up by more recent research. In one clinical review from 2015 that covered 20 years of data, over 300 studies confirmed that lithium
significantly suppressed suicide attempts
and suicides in participants.
History of Lithium Treatment
Lithium was
on record as a treatment method
as early as the mid-19th century, but widespread usage didn't begin until around 100 years later. In 1949, lithium was reintroduced to the psychological field as a method to ease the symptoms of mania in patients with bipolar disorder. Further study suggested the medication could also lessen depressive episodes in these patients, and in the mid-1950s, lithium was tested and validated as a way to manage depression. By 1970, the FDA approved the widespread medical prescription of lithium for bipolar disorder, and it has been a successful tool for many patients in the decades since. This includes people struggling with depression, despite the fact that the FDA has left depression unaddressed.
Side Effects of Lithium Treatment
For most patients on an appropriate dosage, there are little to no problems. Still, as with many treatment options, some lithium side effects can occur. Most commonly, patients will report feeling "numb" or thinking slowly, which tends to dissipate with time. Other possible symptoms include nausea, diarrhea, dry mouth, fatigue, gradual weight gain, being thirstier than usual and a slight shaking of the hands. Blood toxicity is also a concern. During treatment, lithium levels in the blood are checked regularly, so serious side effects are unlikely to occur. If a patient is experiencing more severe symptoms, it may be a sign that too much lithium is in their blood; serious lithium side effects include blurry vision, lightheadedness, blackouts, muscle twitches on the face or neck or difficulty speaking, at which point experts recommend contacting local emergency services.
Discontinuing Use Due to Lithium Side Effects
One of the reason why lithium use has decreased over time in treatment is because of the potentially harsh side effects. Patients treated with lithium have reported that the benefits have not outweighed the detriments, which can be true even when they've observed a reduction in the severity and the frequency of their symptoms. In a
Swedish study involving 873 patients
being treated with lithium, 54% elected to stop using it. Of the sample, 62% cited side effects that made it too difficult or uncomfortable to continue; the most common side effect was persistent diarrhea, followed by tremors and weight gain. This points to one of the main reasons why lithium is not a first option for medical professionals, regardless of the conditions involved. Still, it has a valid place in the world of mental health treatment, as some patients may not respond to any other medications as well as lithium.
Why Seeking Professional Help is So Important
Generally, lithium is seen as a safe and effective way to manage certain health conditions. Still, like any medical treatment, the decision to try a lithium prescription should be made with a doctor's advice and approval. Certain patients may not be the ideal candidates to try lithium for depression or bipolar disorder. Experts recommend speaking with a medical professional who has a chance to learn about you, your treatment history and the specifics of your case before deciding on a medication. At Sun Health Center, we have counselors standing by to help you determine the next steps in your care.
Lithium Treatment at Sun Health Center
If you or a loved one feel that lithium treatment might be right for you, talk to a medical professional and discuss every option at your disposal for recovery. There are significant side effects and symptoms associated with lithium that mean it may not be the right choice for everyone, but you deserve to have access to as many different treatment approaches as possible. At Sun Health Center, we strive to individualize treatment to every unique case. Contact us today to learn more about our personalized care options and take your first steps toward recovery.