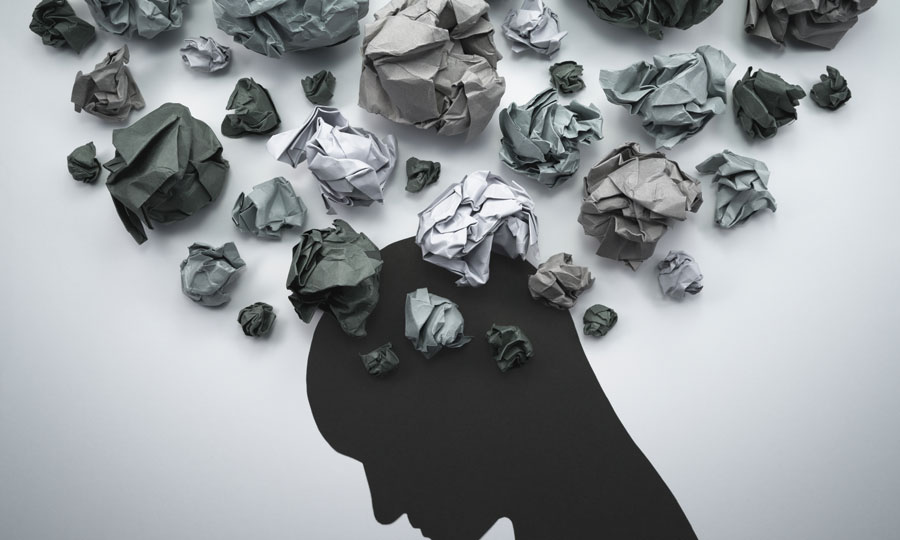 People with anxiety and depression find various ways to cope with their condition. We discuss the top four forms of self-medicating individuals like to use. Anxiety and depression are some of the most common mental health conditions in the United States,
affecting millions of adults.
Both conditions can make everyday life feel more challenging. And unfortunately, there's still some stigma surrounding getting help for mental health issues. As a result, some individuals turn to various forms of self-medication — both healthy and unhealthy — to cope with their condition. In many cases, self-medicating isn't very helpful, and it's never a proper replacement for professional help. Let's discuss some of the most common types of self-medication and evaluate whether each method is beneficial.
Popular Methods of Self-Medicating for Anxiety and Depression
Individuals looking for ways to cope with their anxiety and depression may find themselves self-medicating with the following coping mechanisms:
Exercising
Exercise is typically a very healthy habit. In addition to keeping your body fit, it can have a positive impact on your mental health. All forms of exercise release endorphins and serotonin in the brain, making us feel happy.
Studies have shown
that exercise can bolster self-esteem, reduce social withdrawal and improve cognitive function. Most notably, exercise has been shown to help individuals suffering from anxiety or depression. However, people mustn't use exercise as an excuse to avoid professional treatment. It's well known that exercise can help improve the symptoms associated with anxiety and depression. Some people may think that means they can treat their condition with a rigid exercise routine. In reality, exercise can help lessen symptoms but isn't a cure for anxiety or depression. For example,
one study
looked deeper at the impact regular exercise had on individuals with high levels of anxiety and found that
"exercise may be a useful treatment for anxiety, but lack of data … precludes any definitive conclusions about its effectiveness."
This further reinforces that exercise should be seen as an added benefit, not the primary course of treatment. Overall, exercise is a healthy habit, but it's not a permanent solution for anxiety or depression. The best option is to implement a regular exercise routine and seek professional help for your condition. The combination of the two will give you the best chance of improving your overall mental health.
Diet and Food Changes
Self-medicating with food is also quite common. Sometimes, individuals struggling with depression use food to comfort themselves. This can lead to weight gain, which can trigger feelings of low self-esteem and contribute further to depression. Self-soothing with food isn't a solution to your problems and should be addressed as soon as possible. Alternatively, some try to use healthy food as a cure-all for their medical conditions — including depression and anxiety. Eating healthy is beneficial for your physical and mental health. Ensuring you eat a well-balanced diet can help you feel energized and ready to take on daily challenges. And a nutritious diet rich in vegetables and fruit has been shown to help with depression and anxiety. So self-medicating with a healthy diet isn't bad. However, a professional treatment program of therapy (and potentially medication) is needed, with a healthy diet acting as a booster. Even a
study reviewing the link between depression and a healthy diet
noted that all participants continued to take their antidepressants throughout the clinical experiment.
Socializing
All too often, well-meaning people will advise those with anxiety or depression to "get out of the house more." However, some people with anxiety make take socializing too far and use it as a crutch. Anxious people often feel overwhelmed by their thoughts and may start to constantly socialize so they aren't alone with their feelings. It's important to be alone at times and pay attention to your emotions. Using socializing as a coping mechanism can backfire when one day you can't find anyone to make plans with and have to figure out how to be alone.
Drinking
When it comes to self-medicating for anxiety, drinking is probably the most popular path chosen. Anxious people often feel uncomfortable in public and may decide to drink to loosen up. Both depressed and anxious people often want to drown out their thoughts with drinks. Unfortunately, using alcohol to cope with anxiety or depression is a slippery slope that can lead to alcohol addiction. Approximately
14.5 million Americans have an alcohol use disorder.
Alcohol addiction can cause serious health problems, including damage to the brain, liver and heart, and even potentially result in death. Ultimately, using alcohol to self-medicate for anxiety or depression will only create more problems than it solves. Get to the root of your issue and treat your anxiety or depression, rather than masking it with the effects of liquor.
Drugs
Lastly, using drugs — both illicit and prescription — is a popular way people self-medicate and cope with anxiety or depression. The list of potential examples is endless. Individuals may use marijuana, opioids or cocaine to numb how anxious or depressed they feel. However, when the drugs wear off, they return to feeling anxious or depressed and find themselves needing more drugs to feel better again. As you can see, this cycle can quickly lead to drug addiction. Instead, it's imperative to seek professional help and follow the proper medication dosage prescribed to you to treat your condition and help your overall mental health.
Seek Treatment Over Self-Medication
Self-medication for depression or anxiety isn't an effective, long-term solution. All the above strategies might affect your depression and anxiety — some with negative ramifications and some with minor improvements — but they don't treat your condition. Only treatment can cure your disease, get to the root of what causes it and teach you healthy coping strategies to implement in your day-to-day life. If you're concerned your self-medication habits have crossed into unhealthy territory, seek help right away.
Anxiety and Depression Treatment at Sun Health Center
Depression and anxiety are both highly treatable conditions if you seek professional help. If you've been hesitating to get help because you have preconceived notions of what treatment looks like, know that Sun Health Center offers plans that are customized to your needs. Contact us today at (877) 258-1697 to find out how we can help you on the road to a happier life.