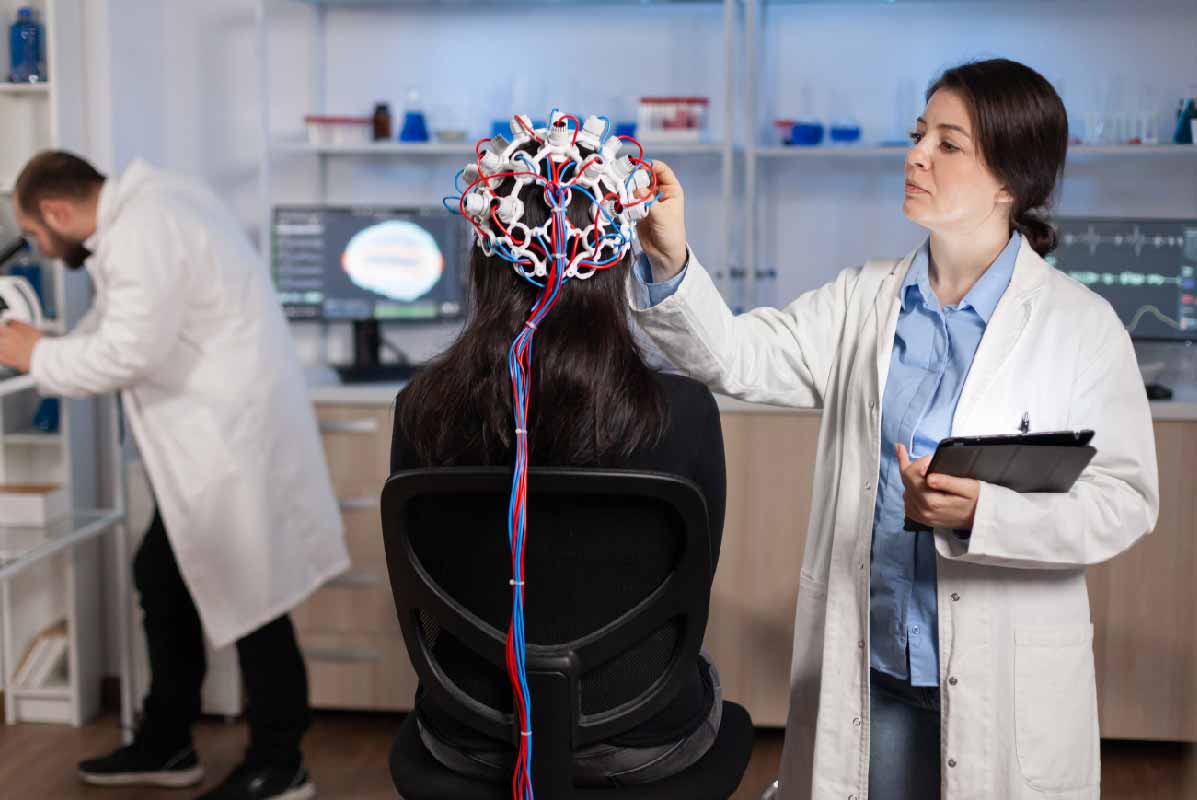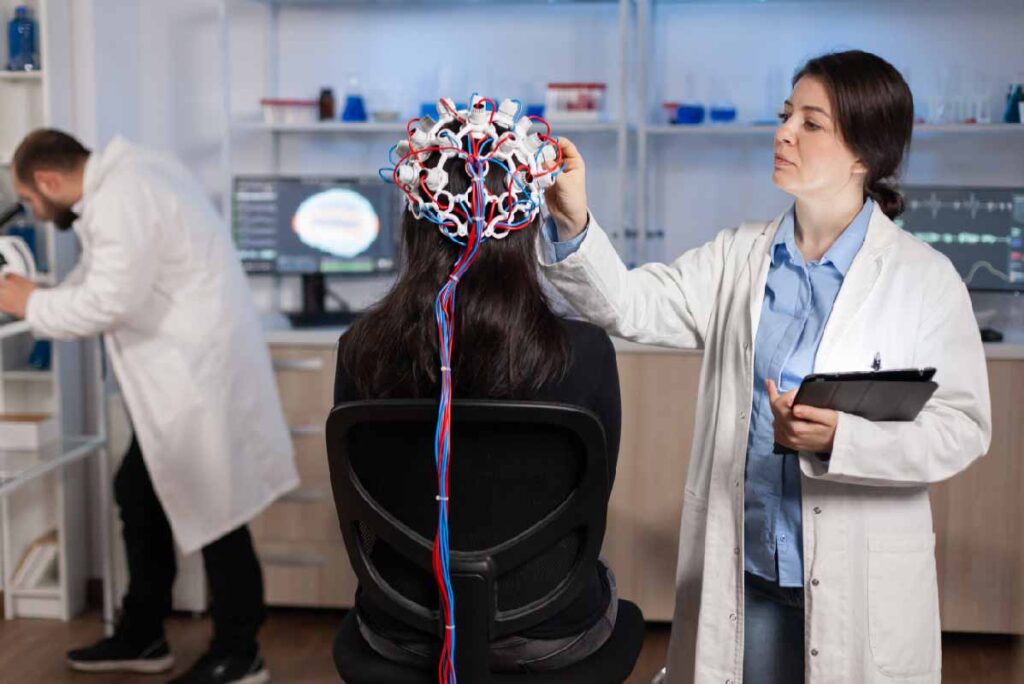 Addiction is a powerful disease that can affect every aspect of a life. It can be devastating to our thoughts, our feelings, our body, and our relationships. 
Traditional methods for treating addiction and substance abuse aren't always effective, and when treatment fails it can enhance the feelings of hopelessness that only strengthen the grip of the disease. 
At Sun Health Center, we're looking to offer a new kind of hope to people in Florida who are suffering from addiction and substance abuse. It's called Neurotherapy, and while it's been researched and found to be effective by mainstream medical research, few addiction treatment providers offer it to their patients. 
Luckily for people in Deerfield Beach and the Boca Raton area, we offer the best Neurotherapy services in the state. 
What is Neurotherapy?
Neurotherapy is a service that's based on the latest innovations in applied neuroscience. It essentially uses a combination of neurofeedback and neuromodulation to help patients enjoy a fuller life by overcoming issues that might be holding them back. 
At Sun Health Center, we use a cutting-edge system called NeuroField that was invented by our Director of Neuro Therapy Services, Dr. Nicholas Dogris, Ph.D., BCN, QEEG-D. This system utilizes neuromodulation and neurofeedback in a way that's customized for each individual patient's needs, so no two treatment plans really look exactly the same. 
Neurofeedback is essentially a way to train the brain to function better by rewarding it when it changes its activity to align with the desired brainwave patterns. It's usually introduced after a few sessions of neuromodulation so the brain is better prepared for the positive changes. 
Neuromodulation, sometimes called neurostimulation, is when different types of customized electric or electro-magnetic stimulation are used to help people improve their brain and body function. 
How Neurotherapy Helps Addiction Recovery
One of the greatest barriers to overcoming substance addiction is the withdrawal process. During this process and throughout early recovery, most people will experience challenging and sometimes painful symptoms like anxiety, depression, cravings, among other mental and physical sensations. 
The brain and the body will naturally want relief from these symptoms, and this relief will often come in the form of continuing substance abuse or prescribed medications that aren't always effective. 
Neurotherapy offers an alternative form of relief. 
By helping the brain return to a healthy state of balance and self-regulation faster, neuromodulation accelerates the healing process that leads to recovery via stimulation.
Neurofeedback also works to speed up the brain's healing process. While the neuromodulation is using stimulation to be effective, neurofeedback is training the brain for optimal health by helping it adapt and create new patterns and neural pathways. 
Where drugs and alcohol have trained the brain for addiction, neurofeedback retrains it for a happier and healthier balance. 
Neurotherapy combines these two treatments and allows them to work in tandem to help the addiction recovery process continue at a faster pace while being more comfortable for the patient, thus minimizing the risk of relapse. 
Florida's Provider of Neurotherapy for Addiction
While neurotherapy is common in Europe and other areas of the world, the United States has been slower to adopt the technique even though it's been proven to work through medical research. 
As such, there aren't many places that offer neurotherapy for addiction treatment. 
Sun Health Center is proud to offer our NeuroField treatment to people who suffer from addiction in Deerfield Beach and the Boca Raton area. We're the premier center for neurotherapy in Florida, and our doctors and medical staff are fully trained to help you on your path to a full recovery from addiction. 
If you are suffering from addiction and you're looking for treatment that works?
Call or email us today and book a free consultation.
---
This article has been medically reviewed by our staff at Sun Health Medical Center in Deerfield Beach, Florida.